Duct Cleaning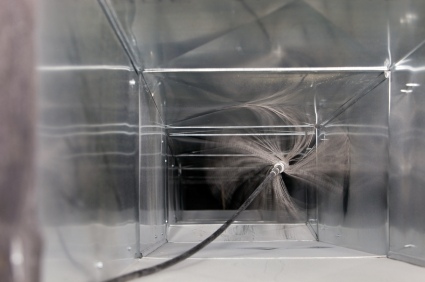 The air ducts in any home or commercial building serve the important role of circulating air from cooling and heating systems and distributing air into each room of your building for consistent indoor comfort. Keeping those air ducts clean is imperative to the health of a building and its inhabitants. Barone's Heat & Air, LLC is a heating, air conditioning and ventilation business that specializes in air duct cleaning throughout the region.
$50 OFF
Whole-House Air Duct Cleaning
expires 06/30/2023
---
Call for a FREE Quote
---
Benefits of Air Duct Cleaning
All of the air from your HVAC system flows through your air ducts. There are many benefits to calling Barone's Heat & Air, LLC to clean your air ducts. Below are the most important benefits to periodic duct cleaning:
Cleaner Environment: You'll have less dusting to do of your furniture and floors when particles are removed from your ducts.
Indoor Air Quality Improvement: Air ducts often contain microorganisms such as bacteria and mold spores. Clean the ducts and breathe easy.
Reduce Allergens: Cleaning the ducts reduces the pollen, mildew and mold spores that often trigger allergic reactions and allergy symptoms.
Fresher Air: Cleaning the ducts will remove unpleasant cooking odors, tobacco smells, paint fumes and more.
Increase Air Flow and AC Efficiency: Built-up debris can eventually restrict the passage and decrease airflow.
Thorough and Detailed Work
As professional ductwork service contractors, Barone's Heat & Air, LLC knows the importance of this critical system. Our duct cleaning services are thorough and designed to cover every detail for HVAC systems of any size. Whether residential ducts or large-scale commercial systems, our dedicated staff provides detailed duct cleaning of all types, including:
Vent cleaning
Dryer vent cleaning
Furnace Inspection and cleaning
HVAC duct cleaning
Full multi-point inspection
Duct Cleaning Done Right
Duct cleaning services remove dirt, dust, dander, and pollens that commonly trigger allergies, asthma, and other health conditions. Ensure your family is healthy and happy with attentive service from Barone's Heat & Air, LLC. Cleaning ductwork in homes and businesses across the region since 2009, Barone's Heat & Air, LLC provides a customer satisfaction guarantee on every job. Call (417) 232-0017 to get your ducts cleaned right!
Established Company With a Solid Reputation
Duct cleaning is also a competitive industry. Established and reputable companies use modern equipment to provide complete service covering all levels of your ductwork. Barone's Heat & Air, LLC has spent more than 14 years building our reputation for quality and service, and invites you to contact any of our local references. Providing peace of mind before the project and long afterward, Barone's Heat & Air, LLC is proud to be one of the leading duct cleaning services in the local area.
For lower energy bills and improved air quality, trust Barone's Heat & Air, LLC to deliver a thorough duct cleaning. Our satisfaction guarantee and established reputation make Barone's Heat & Air, LLC a wise choice for both residential and commercial clients. Call (417) 232-0017 today for more details.
---
Call for Fast FREE Quote
Dial Area Code first please.
---